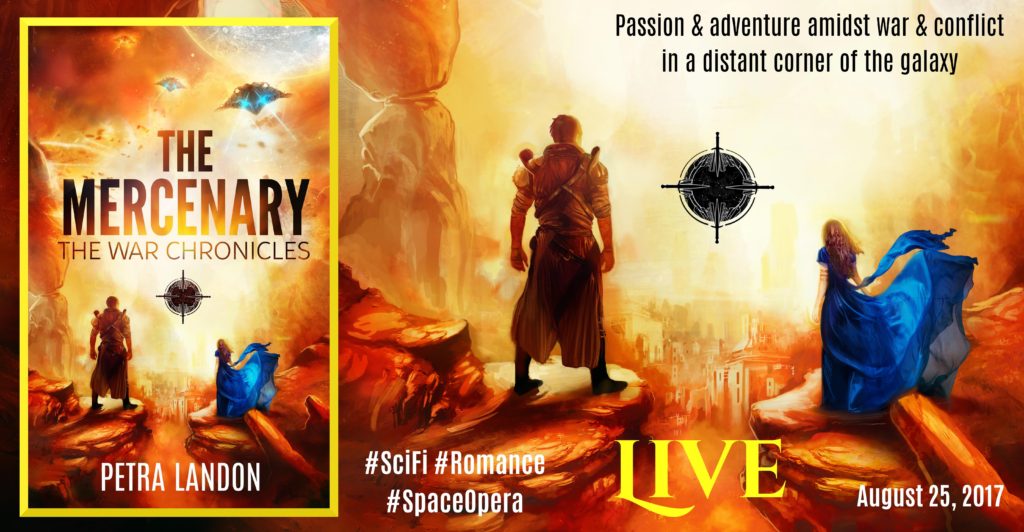 ---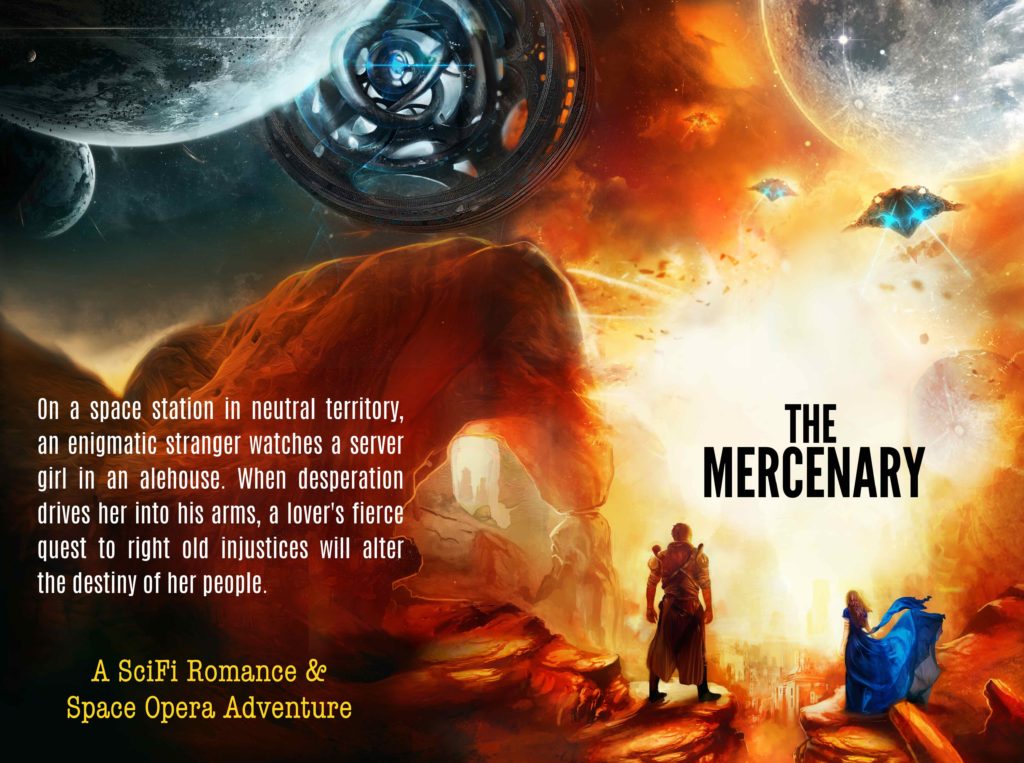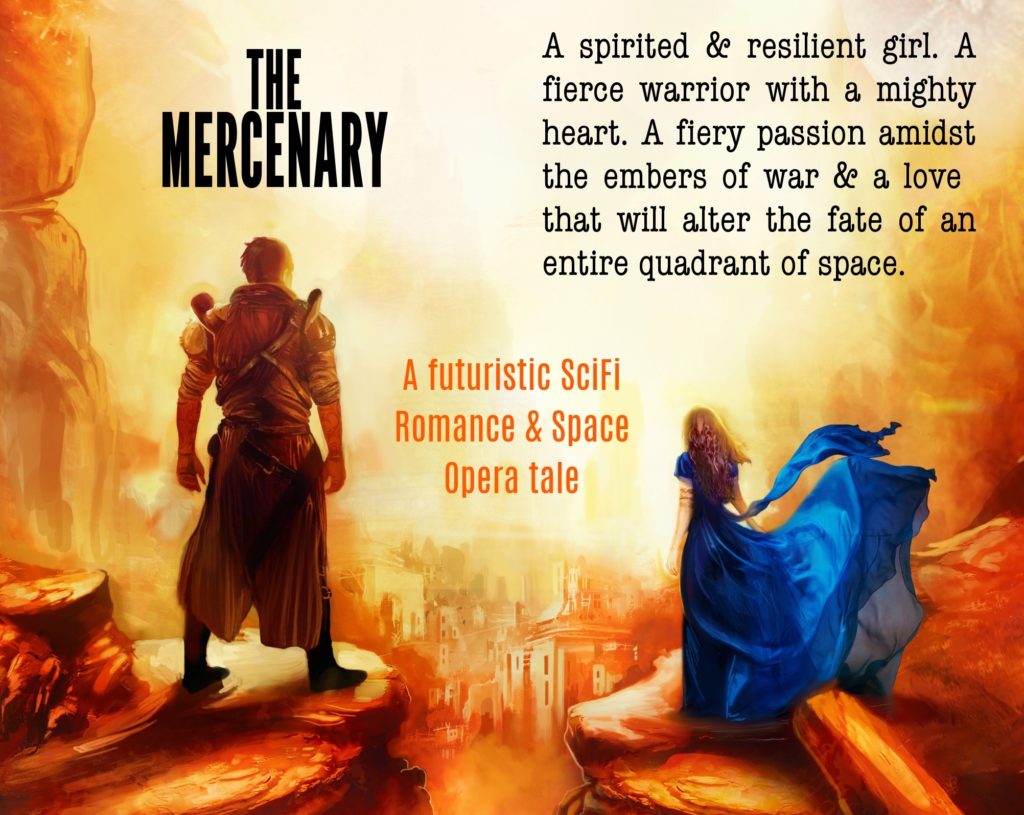 Set in a distant corner of the galaxy, The Mercenary  tells the story of a spirited and resilient girl, a fierce warrior with a mighty heart, and a passionate love that will rewrite the fate of their corner of the galaxy. This is a standalone story that sets the scene for The War Chronicles, a collection of Futuristic, SciFi Romance & Space Opera tales.
AMAZON
---
AVAILABLE
Paperback at Amazon and CreateSpace
eBook on Kindle – US, Canada, Australia, UK, Germany, France, India.
On Kindle unlimited.

---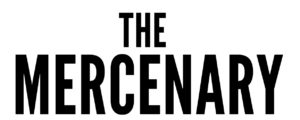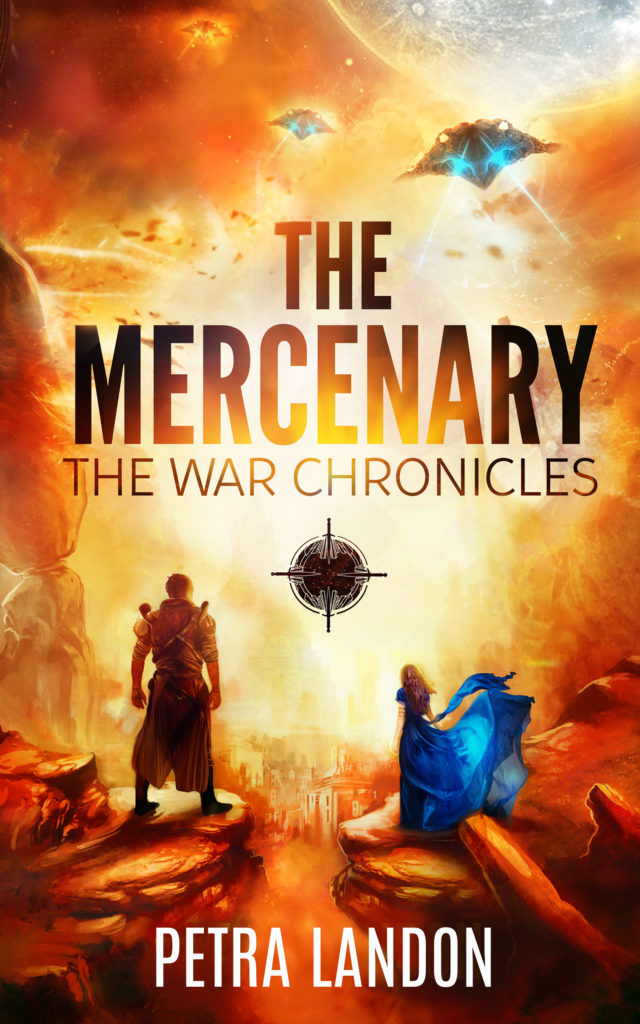 The Mercenary
In a distant corner of the galaxy, Quadrant Five burns in the flames of a deadly war. On a space station in neutral territory, a spirited young girl is faced with a desperate choice. When she gambles on the word of an enigmatic stranger whose hot gaze follows her on the station, the echoes of their unlikely alliance reverberate across the quadrant. Through the minefield of shifting alliances, a mighty Empire will hunt relentlessly for her. But when a warrior's heart demands justice for his beloved, his quest will set them on a path to alter the destiny of her oppressed people, the course of the war, and the very fate of their corner of the universe.
 

Sign up for new releases and sneak peaks.
Never shared. No Spam.


 

---

Can a naive wizard survive a perilous world where powerful beings vie for influence over their kind?

#UrbanFantasy #Adventure #Mystery #Romance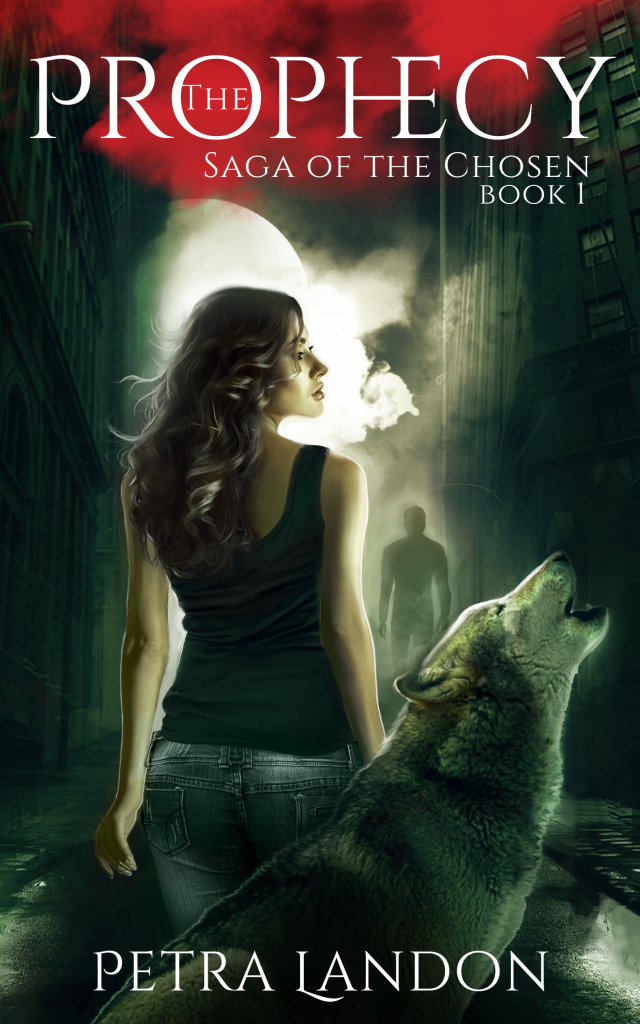 Tasia Armstrong is a very special Chosen. Forced to hide from her brethren, she makes a fateful decision one night to assist an injured Shape-shifter. Suddenly, Tasia finds herself forced out of the shadows, an unwitting pawn in the ongoing skirmish between rogue Shifters encroaching on Pack turf and the local Shape-shifter Pack led by a dangerous Alpha Protector. Thrown into the deep end, Tasia is forced to ally with the volatile and aggressive Shifters while she grapples to deal with the enigmatic Alpha who holds his fractious Pack together with a ruthless hand on the reins.
Grave danger threatens their world as a powerful wizard uses an old prophecy to divide the Chosen. When the Pack is asked to investigate the twenty-five year old mystery, Tasia is drawn deeper into the past. As danger closes in on her, Tasia must decide who to trust with the deadly secret she guards.

---
AVAILABLE
On Kindle Unlimited.
eBook available on Kindle – US, Canada, Australia, UK, Germany, France, India.
Paperback available at Amazon and CreateSpace.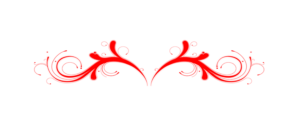 PRAISE
For

---
Surprising, unique, entertaining, The Prophecy is a humorous and modern take on werewolves, magic, and vampires. Petra Landon breaks stereotypes of these themes, creating layered characters that are flawed and real … Landon leaves an impression through the characters. A must-read for any urban fantasy lover!
— Reader's Favorite
The Prophecy is a fast paced and at times action intense story. Its packed with strong characters and backed by a highly engaging plot … Landon does a marvelous job at world building and creating a place you can let our imagination go.
— Tome Tender
… what a stunningly enjoyable and exciting read it is … It appears that this is Landon's first novel and as such is worthy of considerable praise as a debut novel. It is fast-paced, always exciting and draws the reader into a world that possibly exists all around us, without us knowing it. I think Landon is a bright new talent in the urban-fantasy world and I, for one, will be waiting with baited breath for the next offering from this uber-talented, debut author.
A great job and kudos to the author. A five-star winner from this reviewer.
— Author Grant Leishman
The Prophecy by Petra Landon is an urban fantasy readers don't want to miss … Her characters dragged me out of this world and straight into theirs … Deadly secrets and a fantasy that will keep readers entertained. I couldn't stop reading it.
— Urban Book Reviews 
Great world building and amazing characters. I truly enjoyed this book … Can't wait for the second part to get me some answers.
— Esther Dauvillier of BiteIntoBooks
————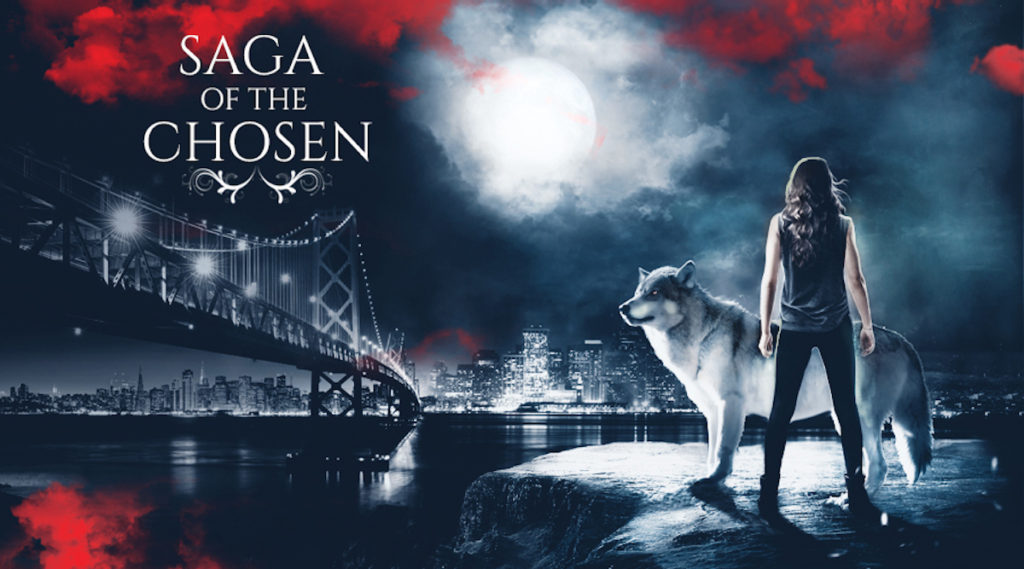 The Prophecy is Book One of  Saga of the Chosen, an urban fantasy epic. It is a tale of fantasy, mystery and adventure with a dose of romance sprinkled in. Set in contemporary San Francisco in the fantastical and intrigue-ridden world of Chosen where factions of Wizards, Shape-shifters, Vampires and Ancients vie for power and influence over their kind, it introduces Tasia Armstrong, a Magick with dangerous secrets and powers. Circumstances propel Tasia from a nondescript life on the fringes of Chosen society to a crucial role in an investigation to decode a mysterious plot from the past that threatens her people. Along the way, she gains new friends and allies while struggling to maintain a tempestuous alliance with the local Shape-shifter Pack. Thrust into a world where the line between friend and foe is often hard to decipher, Tasia must figure out the rules quickly even as danger stalks ever closer to her.