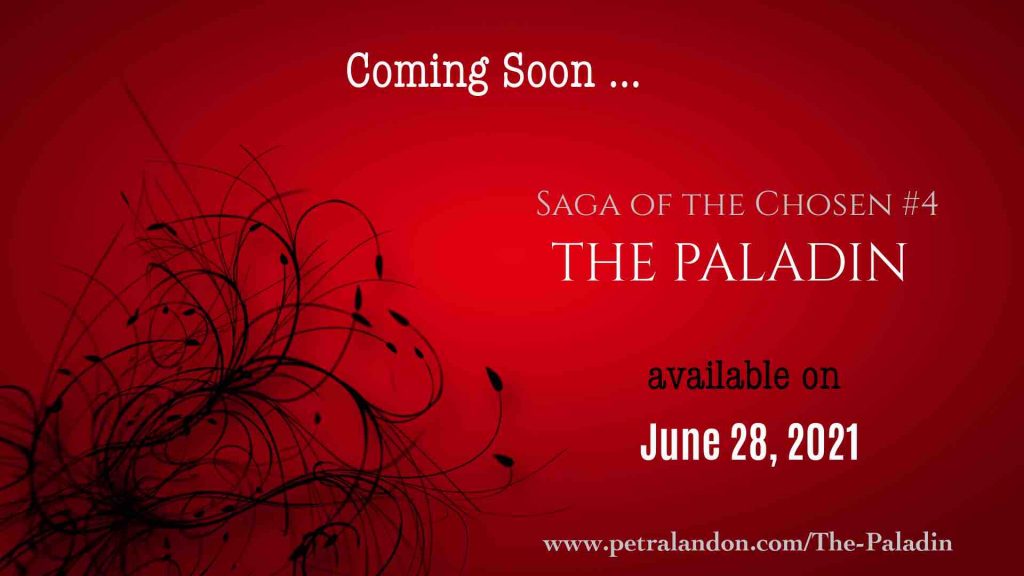 The past has come roaring back.
After the explosive epiphany of their unique connection, the Alpha retreats, swallowed by darkness. As simmering animosity drives a wedge between them, Tasia faces a tough decision.
Exposed, her cover in peril, her enemies circling her and without her powerful defender to back her up, can Tasia outrun her destiny …
---
The Paladin is Book 4 of Saga of the Chosen, an urban fantasy epic.
The books are not standalone and are intended to be read in order.