The Rainmaker is Book 2 of Saga of the Chosen, an urban fantasy epic.
It releases on March 30, 2018.
Story
Tasia's life has undergone a spectacular transformation since the night she met Hawk. Now, she resides at the Shifter Lair, is gainfully employed by the Pack and is an integral part of an investigation into the past that allows her to use her unique abilities. In addition, she has a Pack to watch her back and the word of a powerful Alpha to safeguard her cover. Most importantly, she is not alone anymore. She has friends to help her navigate the mysterious maze and unwritten rules of a Shifter Pack and allies who are more than willing to step up when the going gets tough.
Yet, life is also infinitely more challenging and complicated for Tasia from her days of eking out an existence on the fringes of Chosen society. Her truce with the formidable Alpha always seems poised on the brink of disaster, Pack gossip and her unique position in the Pack throw up frequent challenges she must navigate carefully and the terrifying nightmares that force her to experience the worst fears of a Shifter leave her constantly on edge. But it is the investigation that holds the greatest danger for Tasia as it draws her deeper into a past where her own dangerous secrets are threatened.
As they race against time to decode the past, Chosen secrets tumble out and the nuances of The Prophecy as foretold by the Oracle take on more meaning. After a lifetime in the shadows, Tasia must navigate the changing alliances in her world and trust her new allies to help guard her deadly abilities and unique heritage.
When an intangible thread beckons her heart in a dangerous direction, Tasia finds herself on shaky ground. At stake is her deadliest secret and her carefully built-up relationship with the man whose word holds her enemies at bay. Will Tasia take a leap of faith that goes against everything she has ever believed in or will she walk away from her friends to disappear back into the shadows again?
————–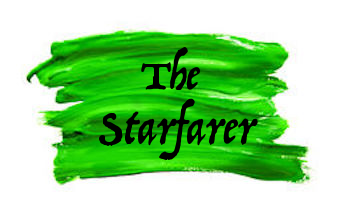 The Starfarer  (previously titled The Warrior) will be the second book in The War Chronicles.
The books in this series may be read as standalone stories, although they are based in the same universe and have occasional appearances by the same cast of characters from the previous books.
Story
Sila Gatherer has a deadly secret she's been hiding her whole life. When an accident autoports her off her rustic planet, it alters the course of Sila's life. Forced to abandon everything familiar, Sila has to forge a new life in a volatile part of space where an unrelenting war rages on.
Star Captain Zh'hir Mu'raat is Ur'quay – legendary warriors with mysterious abilities. His starship has traveled a great distance on a desperate mission to save his dying civilization from extinction. Shocked to discover an alien female with the same rare ability as his people, he saves her from falling afoul of Ur'quay law.
After centuries of isolation, the Ur'quay enter the war, determined to tilt the balance of power to their new allies. Plunged into the politics of war, Sila and Zh'hir must navigate shifting alliances in an uncertain world. When a powerful foe threatens their new coalition, they race against time to unravel a centuries-old secret. The stakes are very high for failure is likely to cost the Ur'quay any hope for the future of their species.
————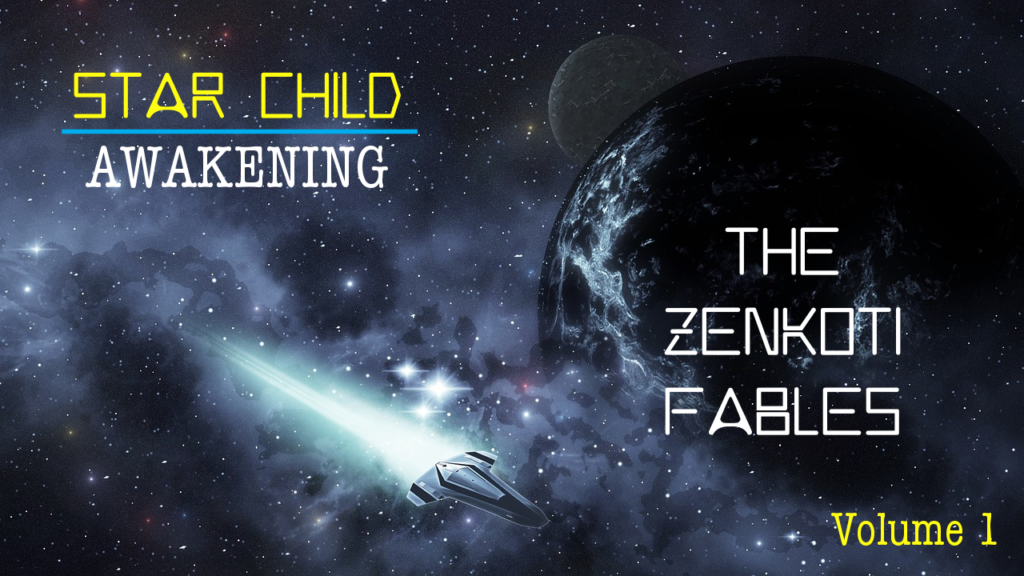 Set in space and on far away exotic worlds, adventure, intrigue, action and mystery abound in this tale of a feisty young heroine embarking on the adventure of a lifetime.
Written as a series of episodes, the first few chapters of The Zenkoti Fables are available  here, for a limited time.
STORY
On a mining outpost in a distant corner of the Universe, a young woman looks to the stars, inexplicably drawn to them. When she meets a motley crew of bounty hunters seeking to avenge an injustice, she will learn of her illustrious heritage and go up against a powerful enemy that seeks to exploit this legacy.
————

Sign up for new releases and sneak peaks.
Never shared. No Spam.
---