November 16, 2018

is LIVE …
---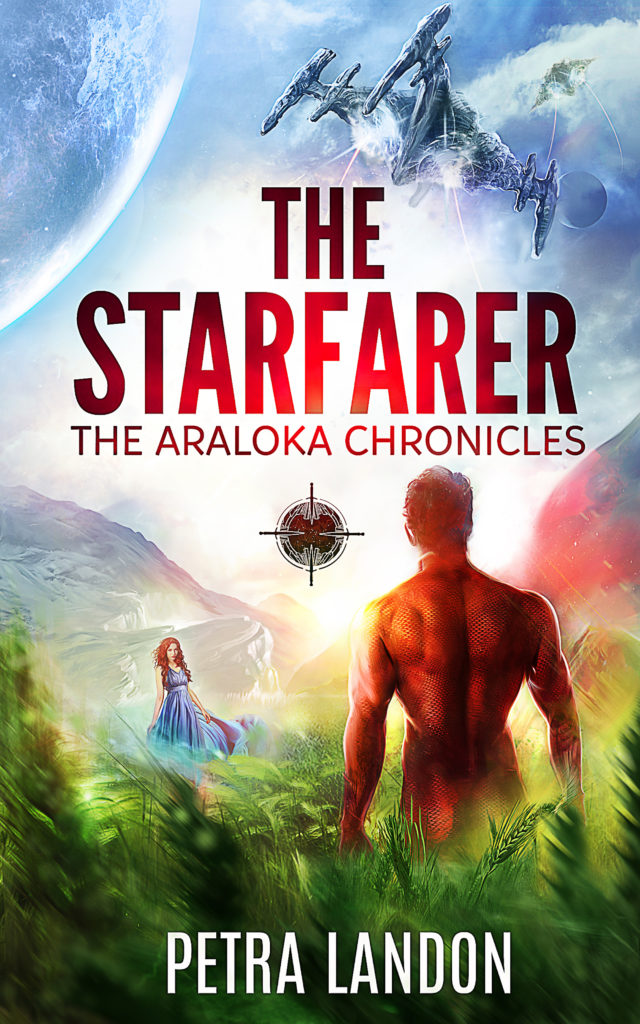 On Kindle Unlimited
eBook on Kindle – US, UK, Canada, Australia, India
Paperback at Amazon
In a distant corner of the galaxy, a feisty gatherer with a dangerous heritage and an alien starfarer from a legendary race engage in a delicate dance of love, faith, longing and survival, while the sector burns around them. Drawn to each other despite the odds, can they unravel a centuries-old secret to turn the tide of war and save their future, or will history repeat itself again …


---
A Note from Petra
---
Due to a snafu, some readers who pre-ordered or bought The Starfarer early on Amazon have received an older working draft of the manuscript, instead of the final copy. My apologies for this. Amazon is working on this and we hope to have copies updated for everyone affected soon. Thank you for your patience and my profuse apologies for the disastrous reading and customer experience.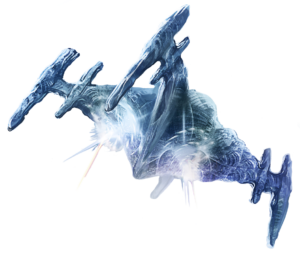 Will history repeat itself when a girl with a deadly heritage and a mysterious  starfarer fight for a future together …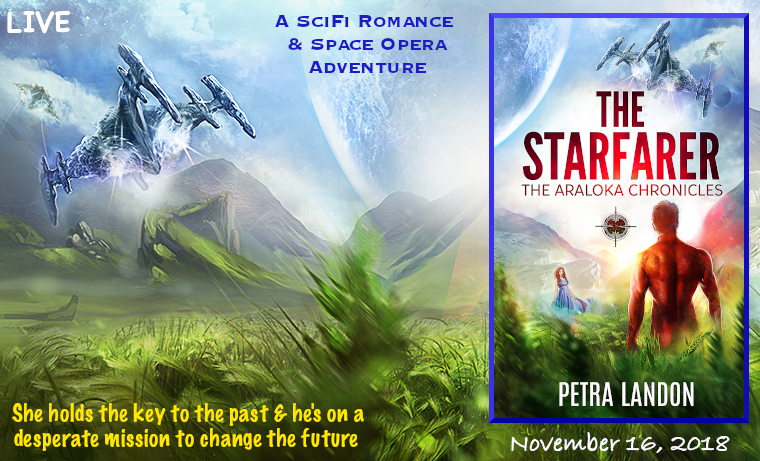 This is Book 2 of The Araloka Chronicles  — a collection of  SciFi Romance tales with Space Opera adventure
The story is standalone, though a reader's experience will be enhanced if the books are read in order
The Sentinel continues Alliance Commander Rayeou Kerovac's story
Some musings from future stories in Sector Araloka
GLOSSARY
A brief recap of the main entities in the Aralokan universe
---
Early REVIEWS
I can't even tell you which part I liked best, they are all so finely intertwined through this author's dedicated attention to world building!
— Tome Tender
… a fantastic read, full of adventure, action and thrills, all tautly pulled  together … Make no mistake Petra Landon is one of the top indie authors, in my opinion, in the marketplace today, for sheer readability and excitement
— Author Grant Leishman
I don't know how she does it, but the males in Petras books will just make you SWOON
— BiteIntoBooks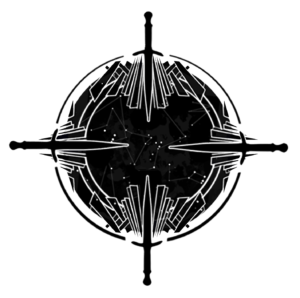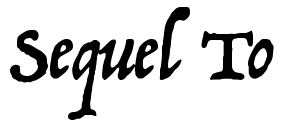 2018 RONE Award Finalist for Sci-Fi / Time Travel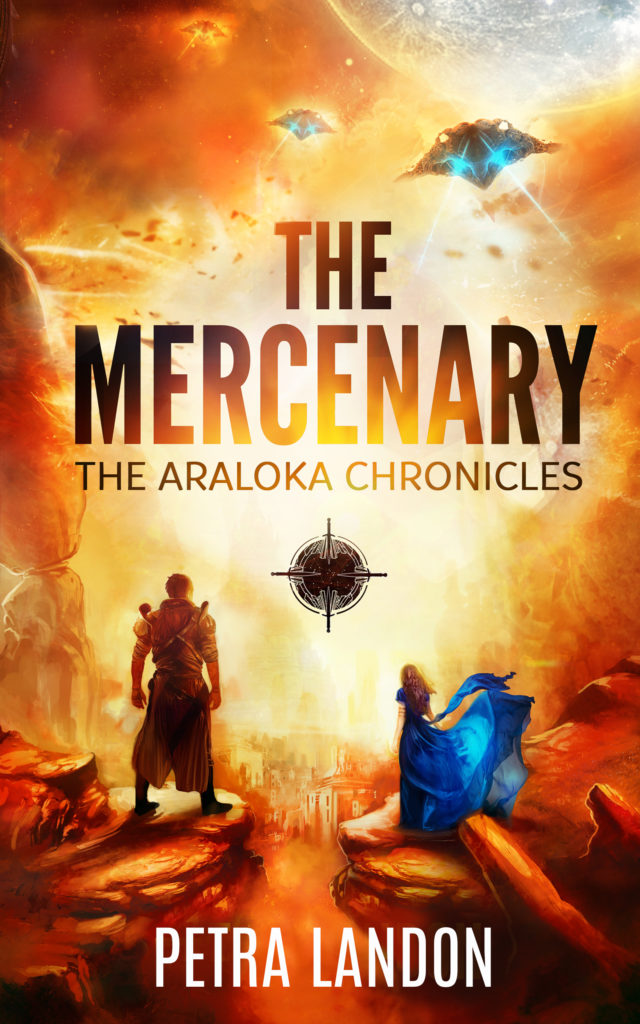 NOTE
If you own a kindle copy of The Mercenary, Amazon is offering an update. The book series has been renamed from The War Chronicles to The Araloka Chronicles with a few subtle changes, though the main story remains the same.
---