The world of reality has its limits; the world of imagination is boundless

– Jean-Jacques Rousseau
Celebrate your imagination – it is an ingredient crucial to creating anything. More importantly, it is an essential part of a human being – the essence of you.
Welcome to the second edition of Books Feed My Soul, my rambles about anything and everything that inspires me to create and be. The last month has been busy as I attempt to learn the ropes about promoting my first book, The Prophecy. Since book promotion, a Kindle Countdown Deal and spreading the word on social media has taken up most of my attention, both reading and writing have unfortunately taken a back seat. It is now time to get back to what fires my imagination. 
Traveling – it leaves you speechless and then turns you into a story teller.

–Ibn Battuta
As I would like to go back to being a story teller again, this edition will focus on a trip I took a few years ago. This week's inspiration for Books Feed My Soul comes from the majestic Angkor Wat and surrounding temples in Siem Reap, Cambodia. I spent a fabulous five days in Siem Reap a few years ago, wandering through the temples by day and feasting on sumptuous Khmer cuisine by evening. Siem Reap also has some fantastic and authentic Thai restaurants. Having visited Thailand before, I can certainly attest to the authenticity of the Thai food on offer in the city. At night, we wandered the night markets, to check out the lovely art being sold on the streets and occasionally, to partake of the massages offered to wandering tourists on chairs in the open air market. The occasion was always festive and the people hospitable. I remember the crisp clean air of the city as we took the half-motorcyle-half-rickshaw style transport so ubiquitous there. While Cambodia is still recovering from the war and genocide perpetrated by the Khmer Rouge, there also seems to be a fledgeling sense of optimism in its people.
Angkor WAT
The most majestic of all the temples in the complex.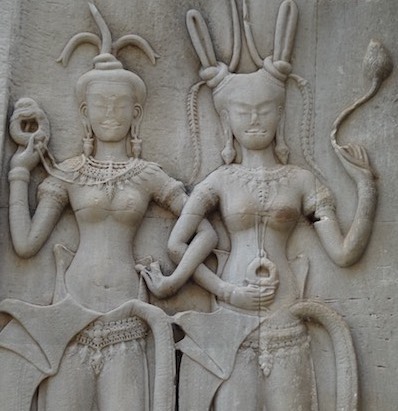 BAYON
The faces of Bayon – mysterious and haunting!
I went back twice, just to ponder the faces again and again, from all the angles.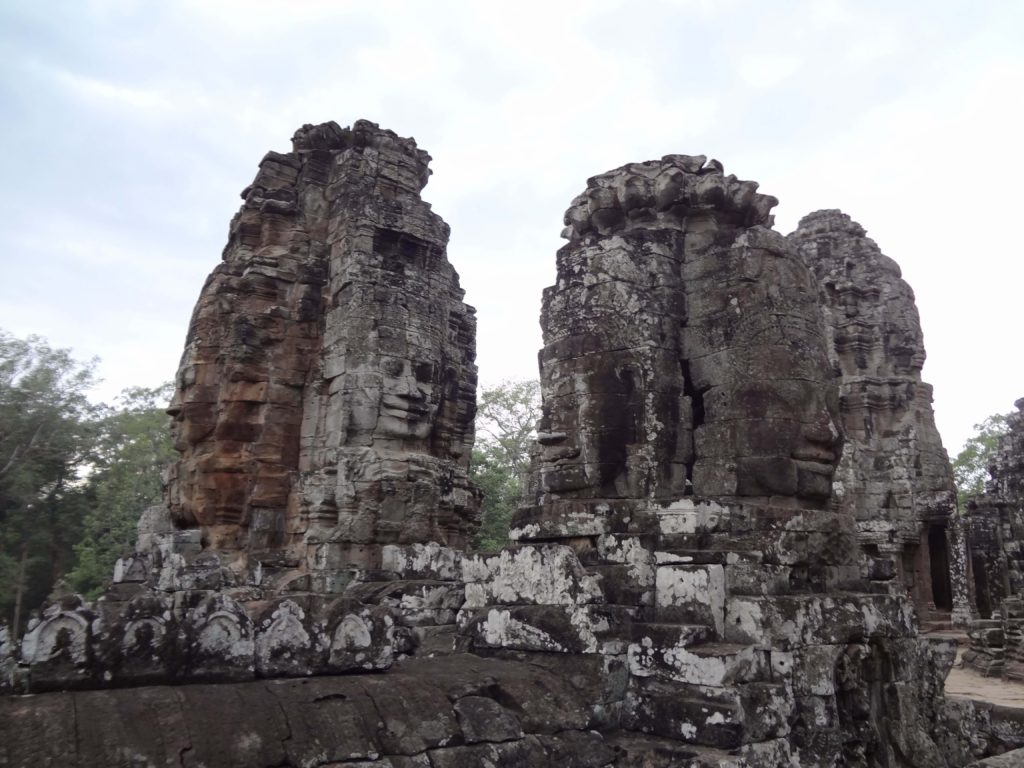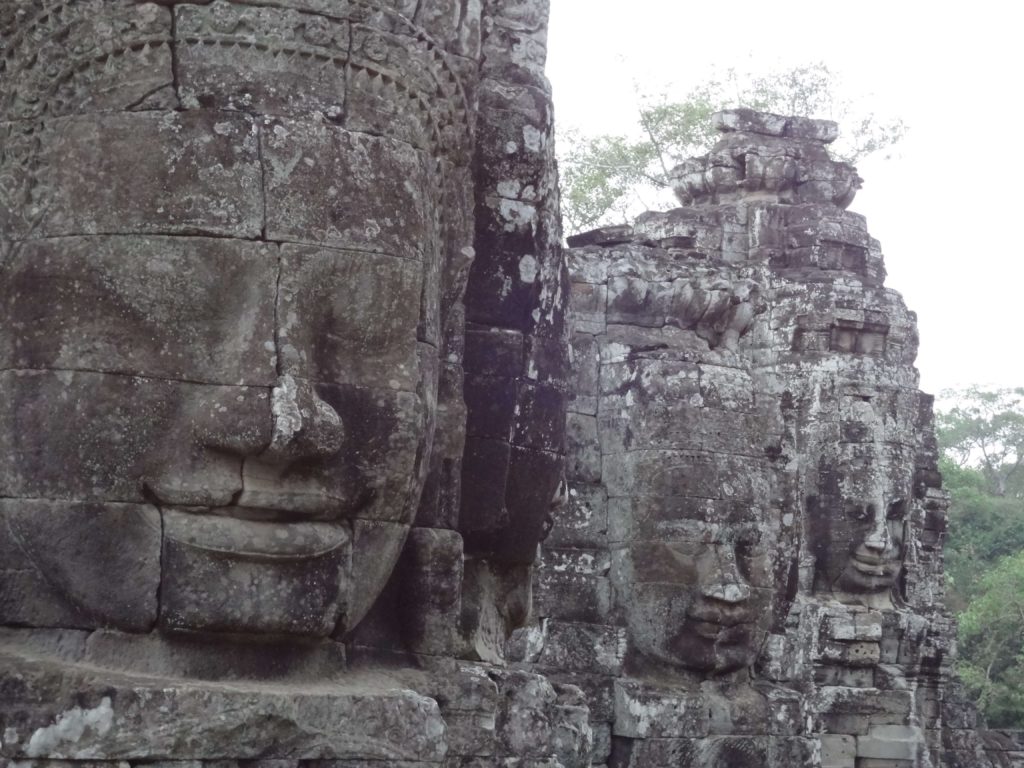 BAPHUON
The temple, dedicated to the Hindu God Shiva, is breath-taking.
I could spend a lifetime here, just gazing at the beauty around me.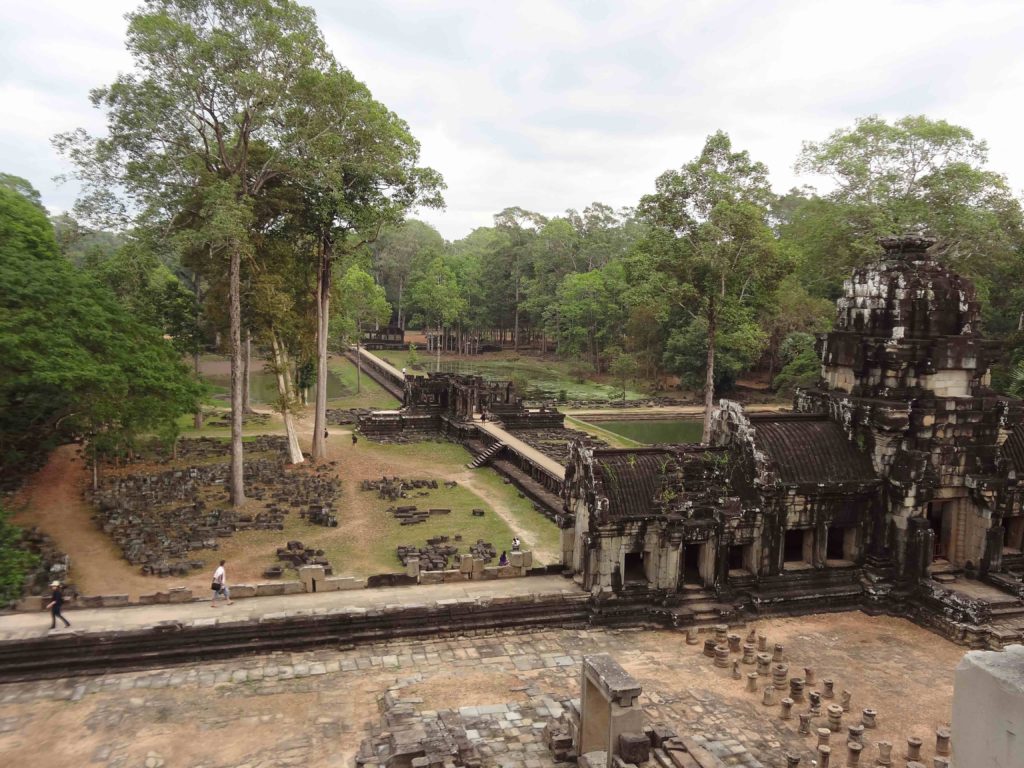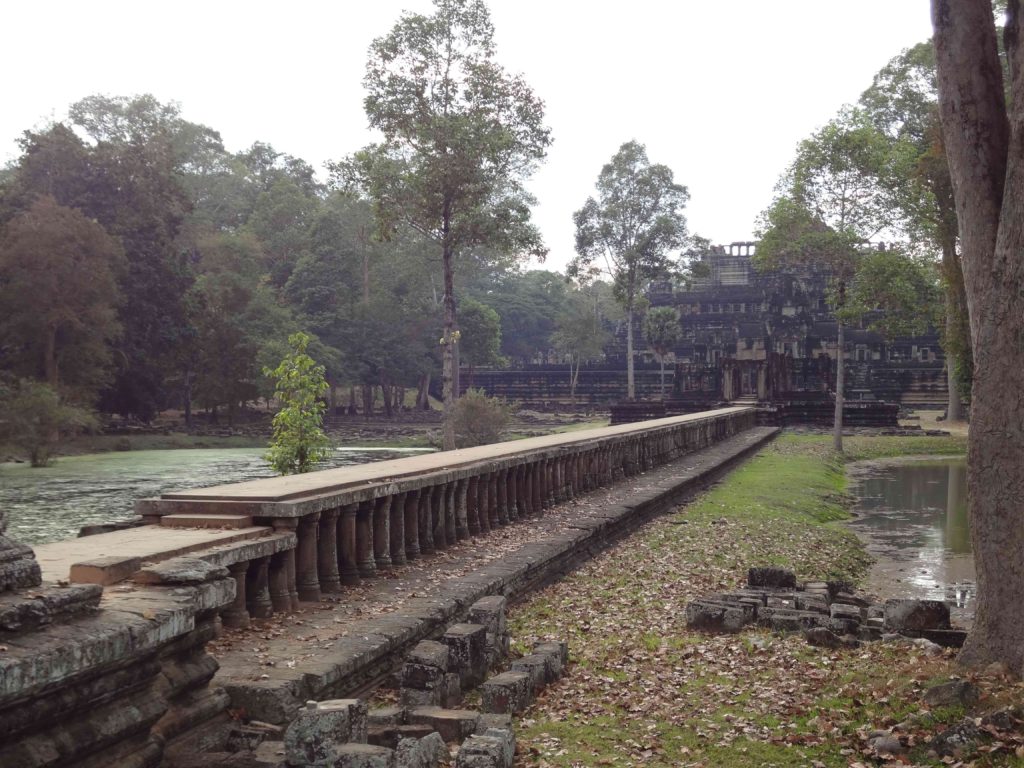 BANTEAY SREI
Banteay Srei shines brightly with its temples made of pink sandstone.
The temples have some of the most well-preserved and intricately-carved depictions from mythology.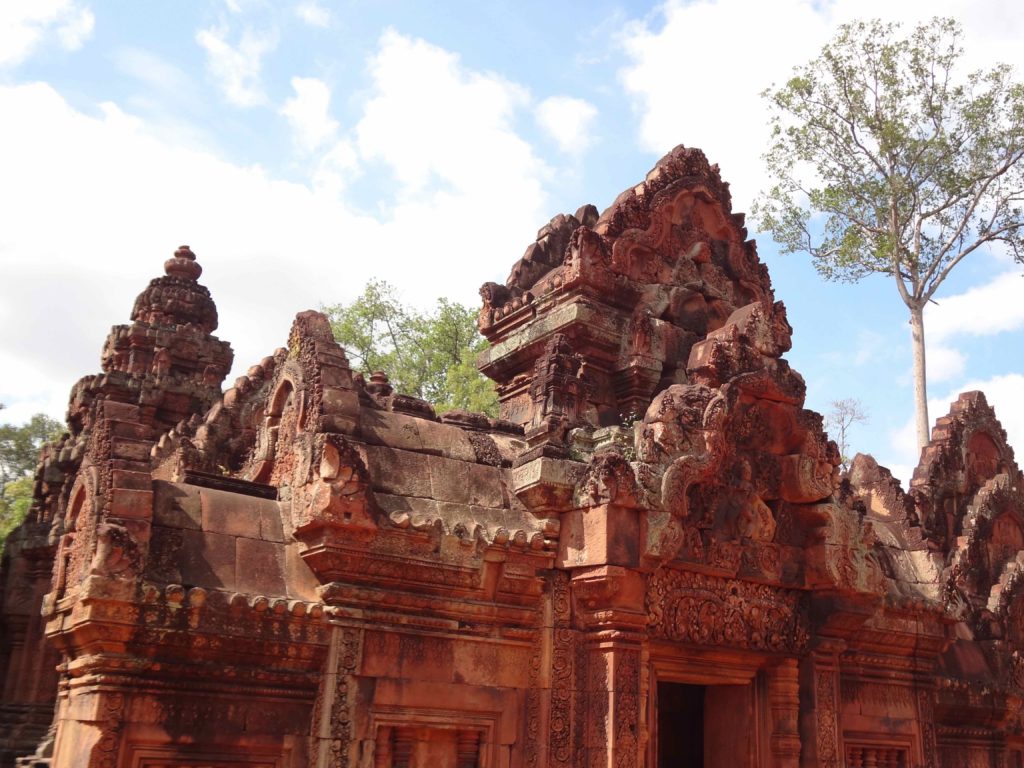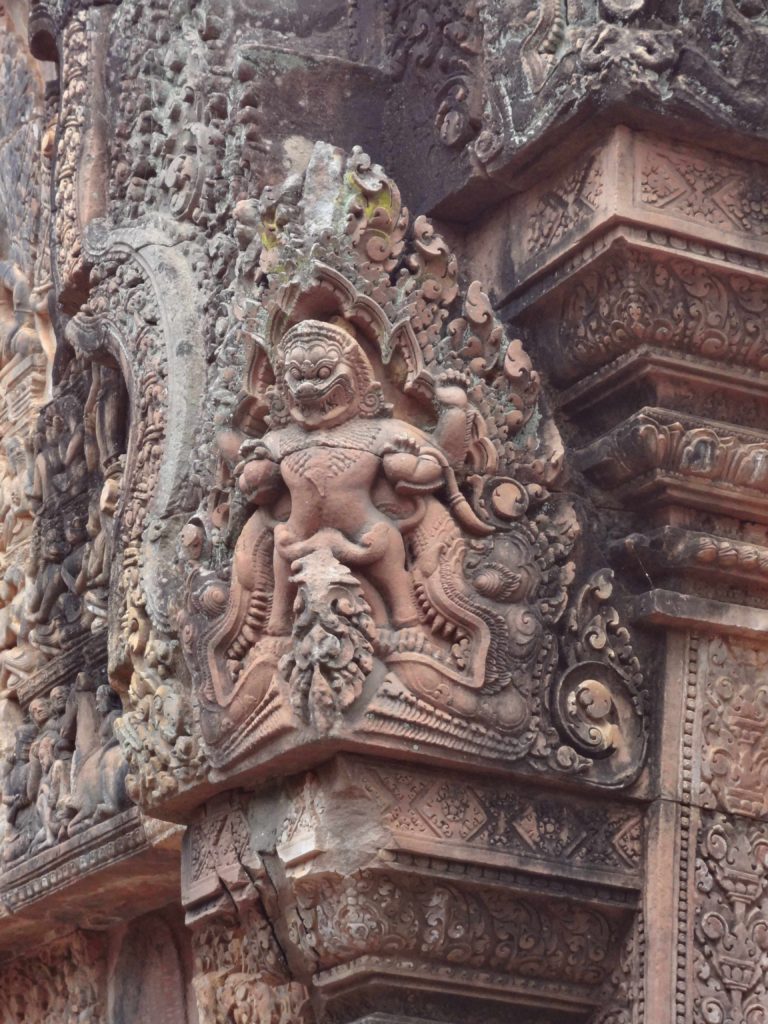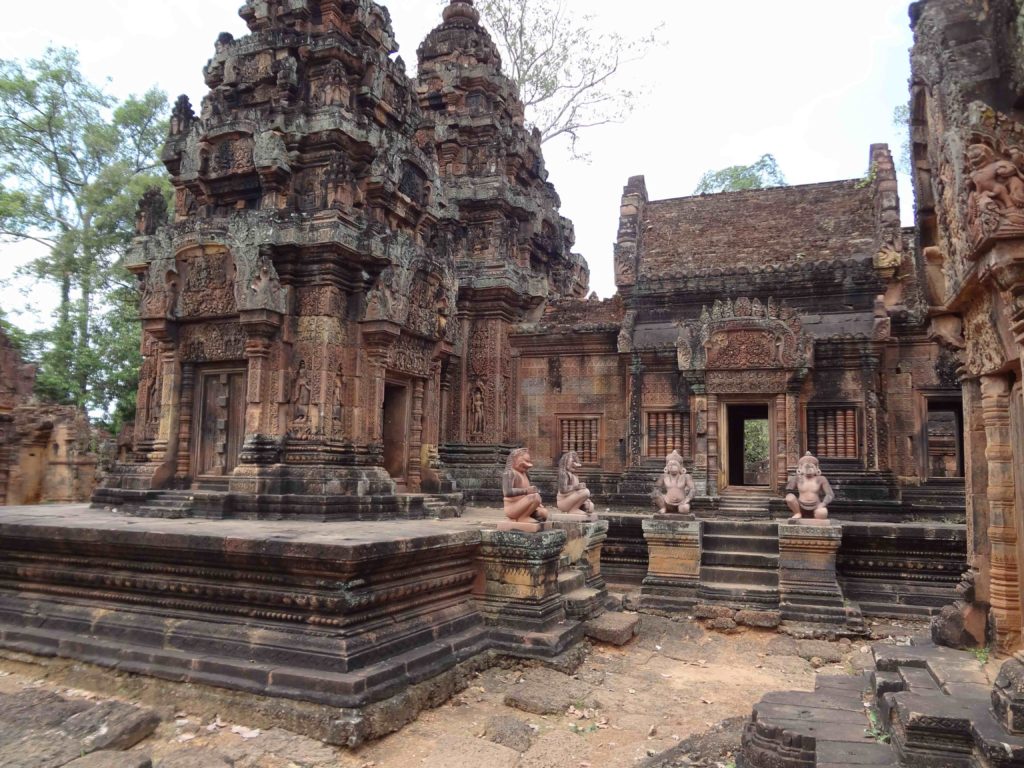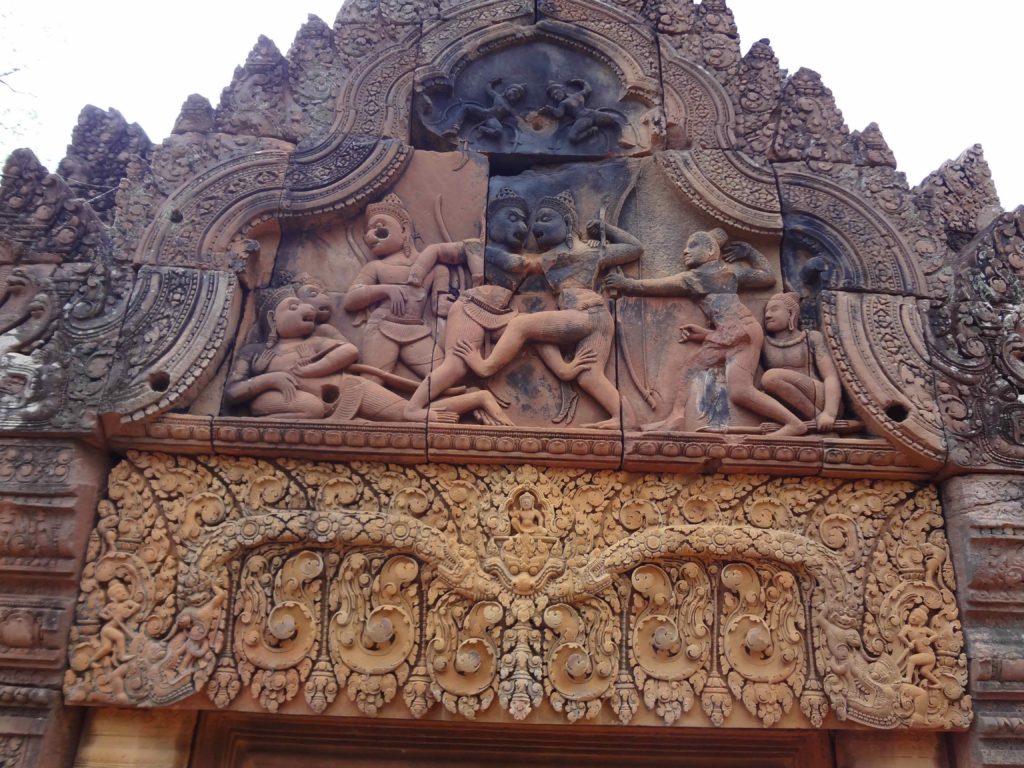 TA PROHM
Ta Prohm endures through the encroaching jungle and despite the gigantic roots that clasp it in loving embrace.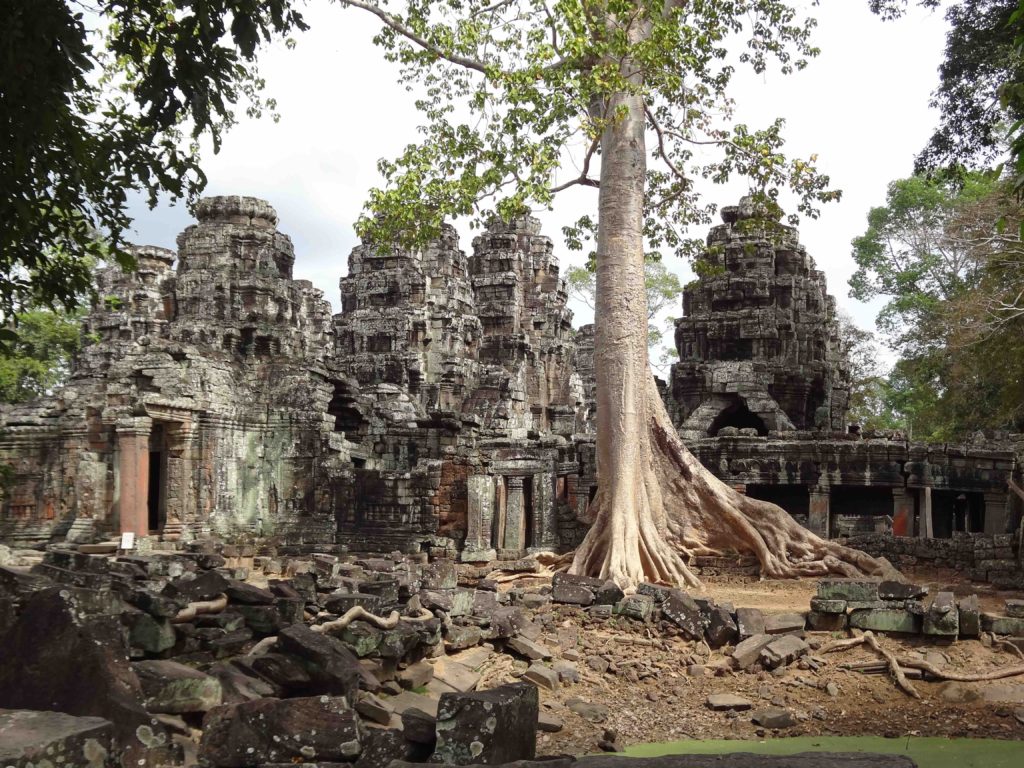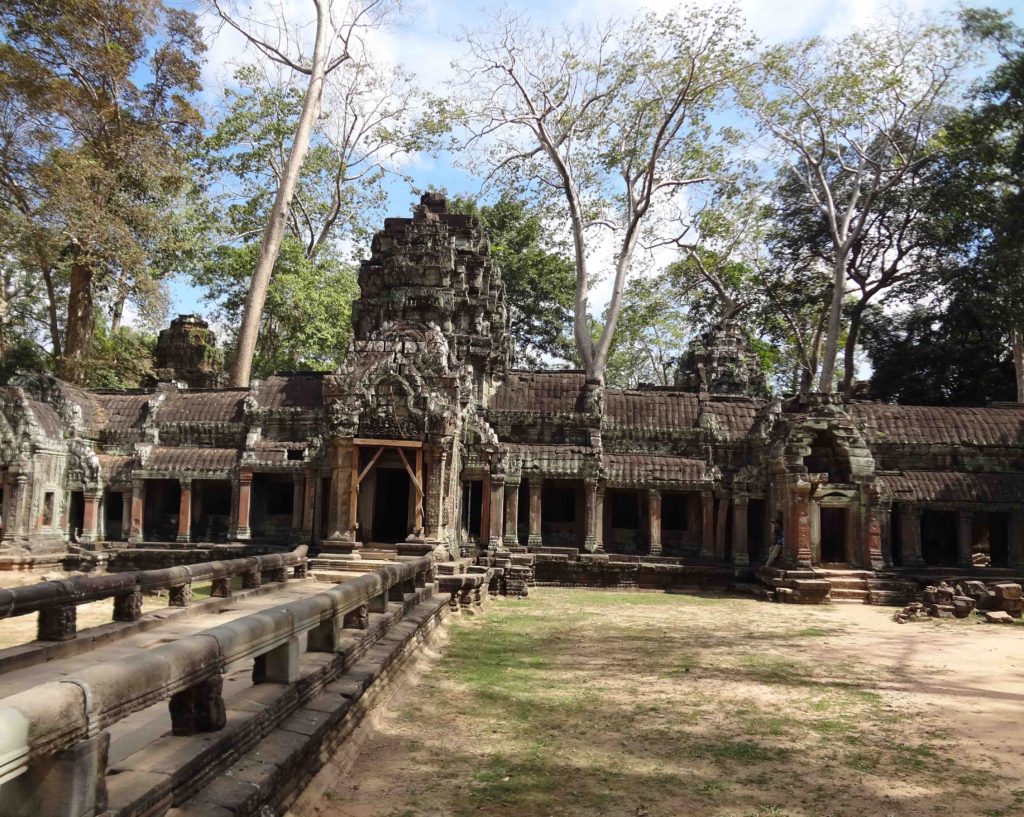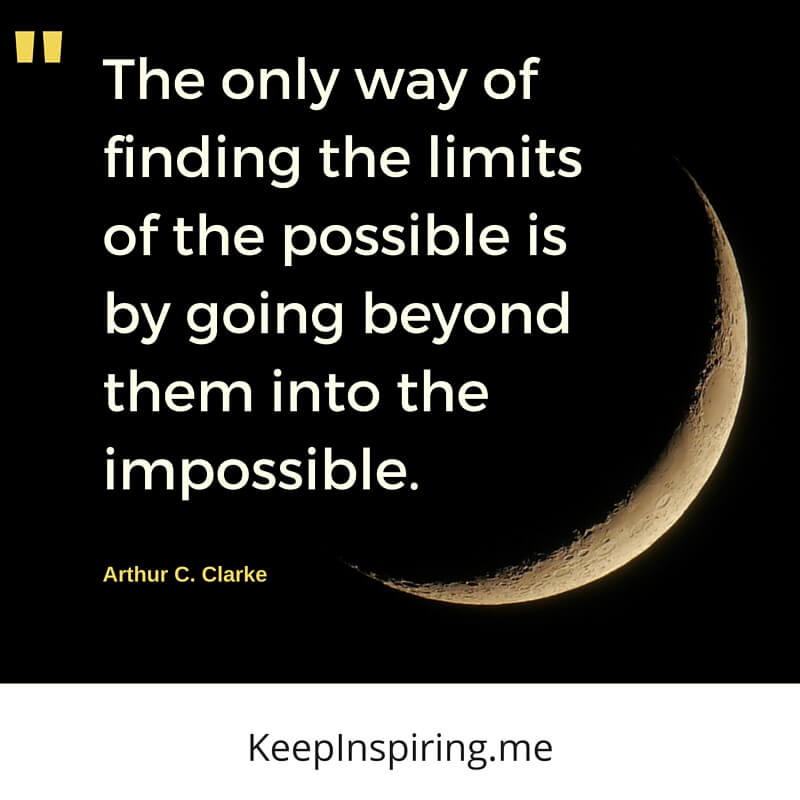 This lovely quote by Arthur C. Clarke is not only inspiration for dreamers and Fantasy & Science Fiction writers everywhere but also a motto to live by in our everyday lives. If you do not dare to dream and reach for it, you will never know if it is possible.
A man may die, nations may rise and fall, but an idea lives on.

— John F. Kennedy
I leave you with another inspiring quote. Remember, try and find the time to do the things that feed your soul. And always celebrate your imagination, do not starve it. So, go out there and read, write, create, draw, listen, sing, dance, talk, do and be.
Until the next installment of Books Feed My Soul, happy reading!
#BooksFeedMySoul #Travel
---
If you would like to  know when I add a new post for #BooksFeedMySoul
Sign up for my BooksFeedMySoul newsletter
Follow me on Twitter
Follow my blog feed on Goodreads
Follow my blog feed on my Amazon Author Page
---
Note
Please sign up at the bottom of the page if you're interested in my new releases, upcoming works or sneak peeks.
---
My Work
Please check out my book The Prophecy, Book 1 of Saga of the Chosen.
The next book to be published will be The Mercenary.
All upcoming releases are here.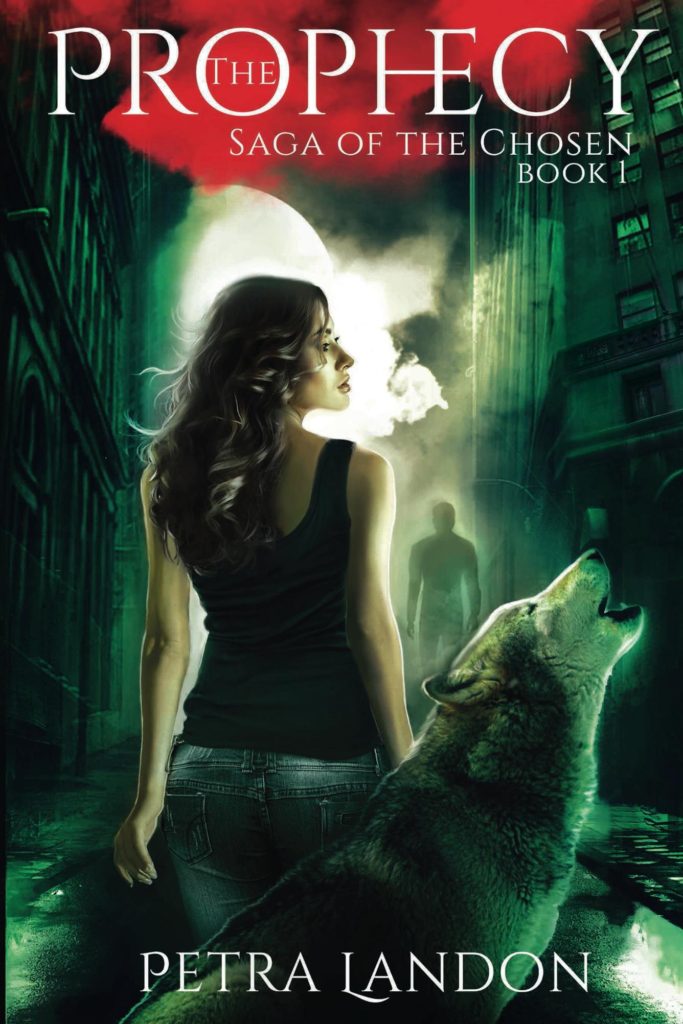 #UrbanFantasyTheProphecy
#SagaOfTheChosen
---
AVAILABLE
On Kindle Unlimited.
eBook on Kindle.
Paperback at Amazon and CreateSpace.
---
NEWS
Featured Title at OnMyKindle.
An interview with the author.
---
CONNECT
Twitter | Blog | Newsletter | Pinterest | Email
---
FOLLOW
---